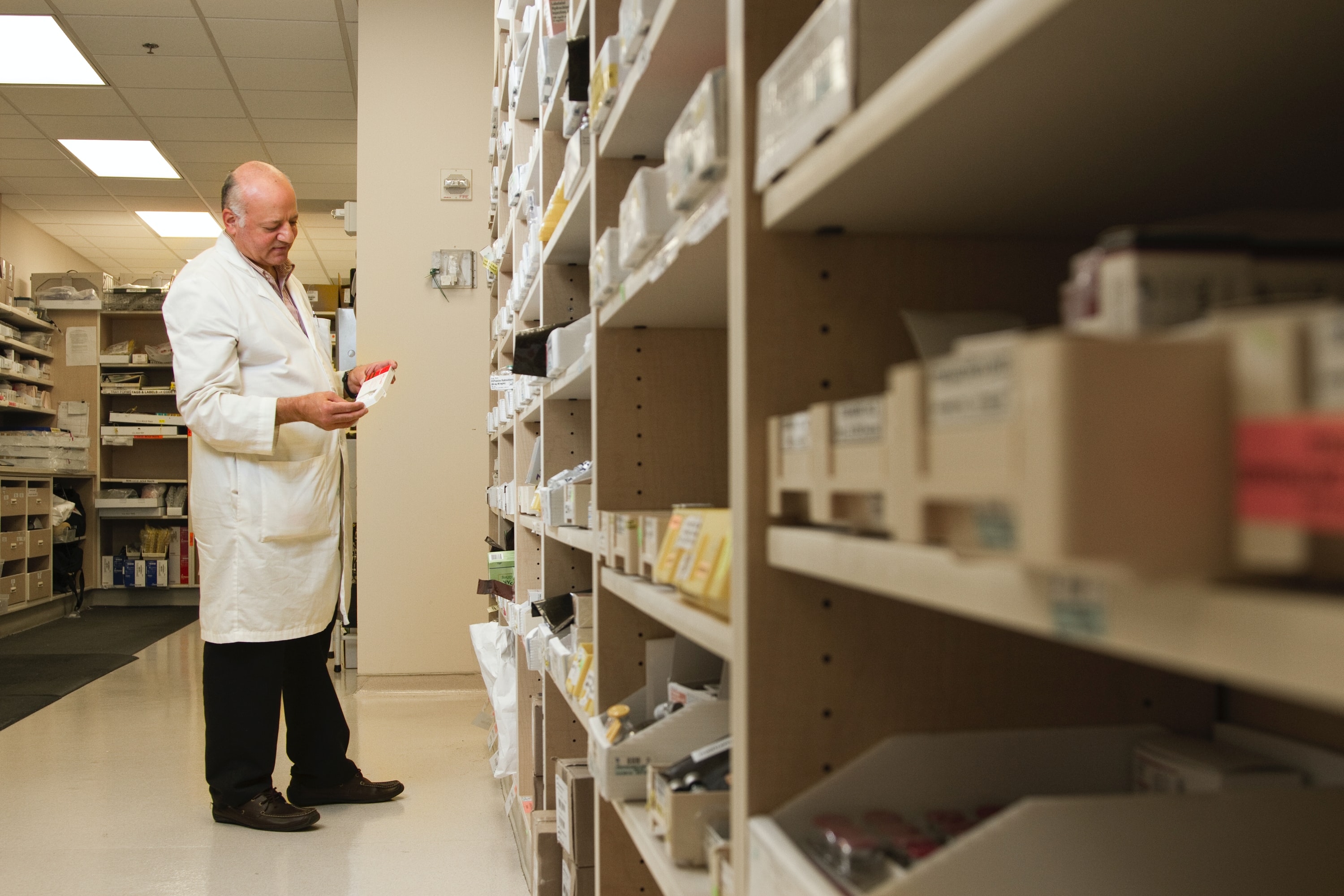 RETURN POLICY
At AMS Pharmacy, we work towards ensuring that you are fully satisfied with our products and services. And we are more than happy to provide you with a full refund, based on the conditions given below:
Full Refund is Possible If:
(a) you have received a defective item.
(b) the ordered item is either lost or damaged during its delivery processing.
(c) the ordered item/medicine is past its expiry date.
In order to request a refund, you can simply email us your order credentials, enclosing the reason why you've requested a refund. We take on our customer's feedback and are constantly working to apply to our mission to help improve our quality of service.
Note: If the product that you have received is damaged or not in proper packing, then do not accept the delivery of that product. If after the opening of the package you find that the product is damaged, the same product may be returned for a refund also. Note that we cannot guarantee a replacement for all products.
In the unforeseen and unlikely circumstances, if there is something wrong with the order, we'd be happy to assist you with any issue. You may raise a Return request with our customer care within 15 days from the delivery of the product. AMS Online Pharmacy reserves the right to cancel the Return request if the customer reaches out to AMS Pharmacy after 7 days of delivery.
Upon receiving your Return/Refund request, AMS Australian Medical store
shall verify the authenticity and the nature of the request. If AMS Pharmacy finds that the request is genuine, it will initiate the Return and Refund process. Australian Medical store reserve the right to pursue necessary legal actions against you and you will be solely liable for all costs incurred by AMS Pharmacy in this regard.
Returns are subjected to the following conditions:-
- Any faulty or wrong ordering of a product is not eligible for return.
- Batch number of the product should match while returning;
The Product supposed to get returned should only be in their original manufacturer's packaging and pricing along with labels and barcodes.
Category of Non-Returnable Product: Certain categories of products marked as non- returnable on product page, will not qualify for the Return as per AMS Pharmacy Return policy. The details of the non- returnable products are mentioned below:
Babycare
Bottle Nipples, Breast Nipple Care, Breast Pumps, Diapers, Ear Syringes, Nappy, Wet Reminder, Wipes and Wipe Warmers
Foods and Nutrition
Health Drinks, Health Supplements
Healthcare Devices or Products
Glucometer Lancet/Strip, Healthcare Devices and Kits, Surgical, Health Monitors
Temperature Controlled
Vials, Injections, Vaccines, Penfills and any other Product, requiring cold storage, or medicines that fall under the category of speciality medicines.
RETURN PROCESS:
For Return intimation, please visit FAQ or alternatively call us at "03 9306 7709"
AMS Pharmacy customer care team will verify the claim made by the customer within 72 (seventy-two) business hours from the time of receipt of complaint.Once the claim is verified as genuine and reasonable, AMS Pharmacy will initiate the collection of product(s) to be returned.The customer should pack the product in manufacturer's packing.
REFUND PROCESS:
In all the above cases, if the claim is found to be valid, Refund from AMS Pharmacy will be made as mentioned below:
- Order placed through online wallet will be credited to your AMS Online wallet; and
- Order placed through COD will be refunded through fund transfer to your bank account.
SHIPPING CHARGES
For any further Refund related information, please write to us

CANCELLATION POLICY
Customer cancellation:
The customer can cancel the order for the product till AMS Pharmacy ships it. Orders once shipped cannot be cancelled.
AMS Pharmacy cancellation:
There may be certain orders that AMS Pharmacy partners are unable to accept and service and these may need to be cancelled. Some situations that may result in your order being cancelled include, non-availability of the product or quantities ordered by you or inaccuracies or errors in pricing information specified by our partners