Acne is a common skin condition that affects teens and adolescents, however, due to the changing lifestyles and diets, it can affect any person and at any age. According to skin experts, some skin types are more prone to acne than the other ones.
Acne can be of various types such as pimples, cysts, blackheads and nodules and the condition affects a majority of the population in Australia. According to experts, it is the type of strain of bacteria that decides the severity of the condition.
That is why proper care must be taken for this condition with the usage of the right skin products. AMS Pharmacy being an Australian medical store offers a large range of skincare products. In this blog, we present some precautions that must be taken for acne-prone skin and the best acne treatments available out there.
Precautions to Take for Acne Prone Skin
Pimples can have multiple reasons as mentioned earlier, however, a person can follow some simple precautions that can help in preventing or healing acne. Here are simple measures that can be taken in addition to using skin care products.
Certain skin types like oily skin are more prone to acne than the other, further acne treatment can vary according to the skin a person has. That is why it is important that the person affected with acne knows their skin type and treats it accordingly.
A major cause for acne flare ups is excessive heat in the body and getting excess sun exposure can be a big reason for it. Hence a person affected by acne should avoid going out in excess sunlight or use a good sunscreen with a high SPF score.
Keeping your hormonal balance at the optimum level is necessary for having healthy skin and a proper sleep schedule is a must for it. Fixing your sleep schedule can not only help in fixing your skin problems but also managing your stress levels.
Greasy skin is a common symptom of acne-prone skin and due to this a lot of people tend to wash their faces multiple times. This can make the oily acne prone skin excessively dry and trigger the sebum glands to produce excess oil. To prevent this it is prudent to use a good quality moisturiser to keep the skin completely hydrated.
Have Clean Bedding and Pillows
This is one thing that is ignored by a lot of people and later becomes the cause of acne. The bacteria present on the bedding and pillows can come in contact with the skin and cause pimple flare-ups. That is why a person affected by acne should ensure that the bedding and pillows are clean.
Top 10 Best Products for Acne Prone Skin
A lot of times people try to solve their acne problems with home remedies which mostly show results in case of minor acne. When going for acne-affected sensitive skin care, it is prudent to choose products that are research-backed and trusted by millions. From all the acne care products & treatments available out there, we present here some of the best acne treatment products ranging from face washes to cleansing masks that are easily available on Australia trusted online pharmacy AMS.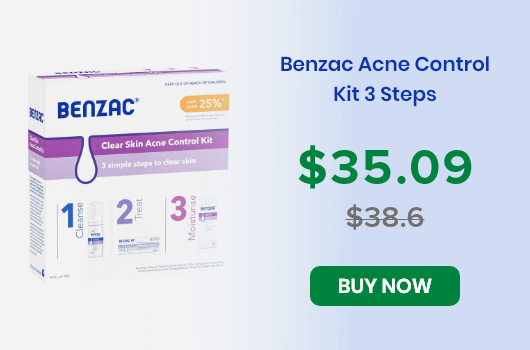 Presenting itself as the complete acne solution, the Benzac Acne control kit is among the top skin care products offered by the trusted brand Benzac. It lays down a simple 3 step process for the treatment of acne with the help of a cleanser, a gel and a moisturizer. The Benzac Daily Facial Foam Cleanser cleans the skin pores gently without having any drying effect on the skin. While the Benzac AC 2.5% Gel has antibacterial properties that help in cleaning off the acne-causing bacteria. Last but not least the Benzac daily facial moisturizer adds moisture to the skin without being too oily. Overall this is one of the best products available for acne out there.
2. Clearing Mask from Formula 10.0.6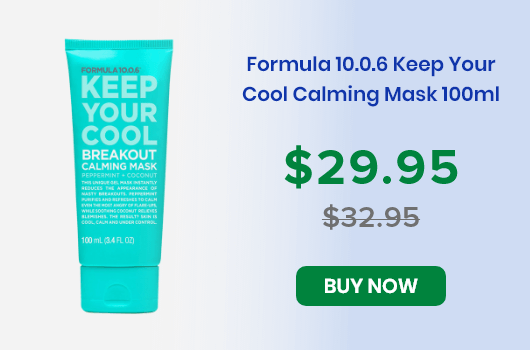 Face masks are great when it comes to skin rejuvenation from all the damage by pollution, UV rays and stress. But Formula 10.0.6 offers a special mask gel for people having acne-prone skin. The mask contains extracts from soothing ingredients like cucumber and coconut which help in cooling off the skin. To use it, apply a thin layer of the gel on the face and neck area avoiding the eyes on clean and dry skin and wash with normal water after 15 minutes.
3. Nip + Fab Glycolic Night Pads Extreme 60 Pads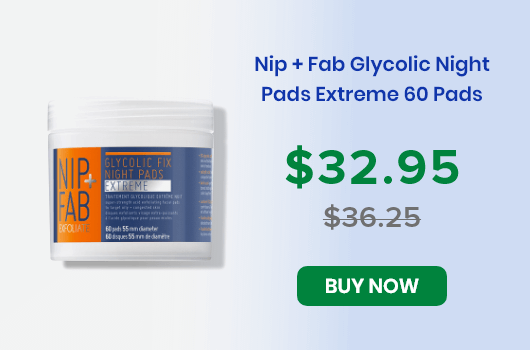 Applying masks can be a hassle for some people and to solve this problem, Nip+Fab offers its Glycolic Night pads. It contains Glycolic Acid (2.8%) and witch hazel that are great exfoliating agents and cleanse the skin deeply. Additionally, it also contains hyaluronic acid and blue daisy extracts for a moisturised skin afterwards. The pack contains a total of 60 pads and it is advised to use a good sunscreen after its application.
4. Solal Spf 50+ Moisturising Lotion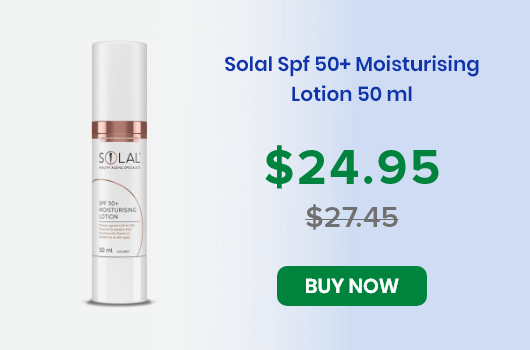 It is often seen that Acne tends to get worse in the times of summer due to more secretion of oil by the oil glands. However, it is also important to keep the skin properly moisturized after cleaning off all the oil. Here Solal offers a moisturising lotion which not only moisturises the skin but also protects it from HEV lights and UVA+UVB. Also, the lotion contains no parabens and added fragrance.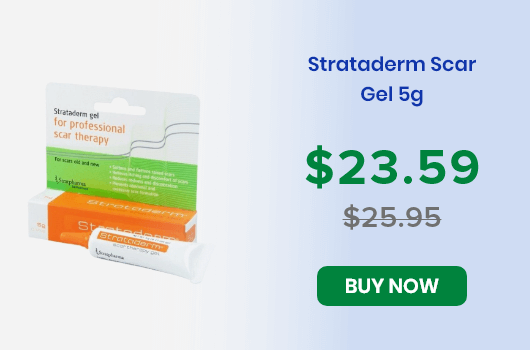 One of the big problems associated with acne is the scars it leaves afterwards and if not treated in time, these scars can remain for a long time. The Stratderm scar gel needs to be applied as a thin layer, the gel moisturises the scar collagen to prevent itching and quicker regeneration of the skin tissue. The recommended usage for the gel is from 60 to 90 days and can be used for a longer time if the scar is old.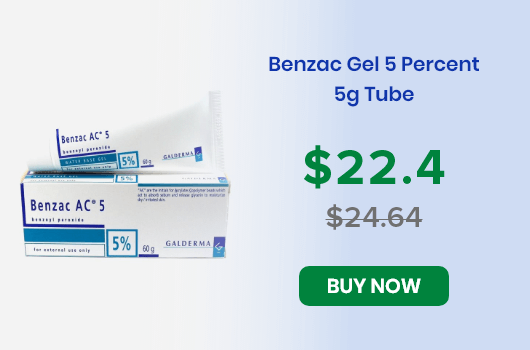 The Benzac Gel is one of the most popular acne-prone skin care products that prevent acne formation and help in the quick reduction of older acne. It contains Benzoyl Peroxide which is an antimicrobial agent and remains gentle on the skin. Though the Benzac Gel is a relatively safer treatment, consultation must be taken from a qualified medical professional before using it to avoid any side effects.
7. Clearasil Ultra Acne Treatment Cream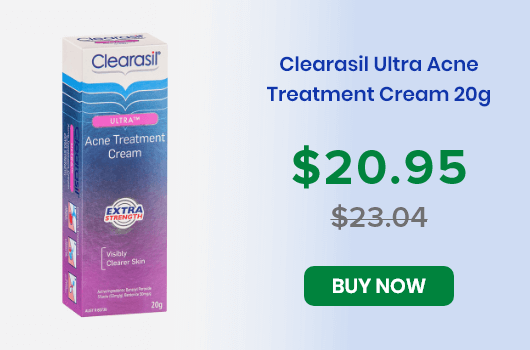 Treating the root cause of acne is the most important step for treating acne. Blockages by dirt and dead skin cells are what causes acne in the first place. This cream also contains benzoyl peroxide along with bentonite Which is why the Clearasil Ultra Acne works on breaking down and clearing the blockages letting the skin breathe. However, like with any other medical treatment, this cream should only be used after consultation with a medical professional.
8. Cetaphil Gentle Skin Cleanser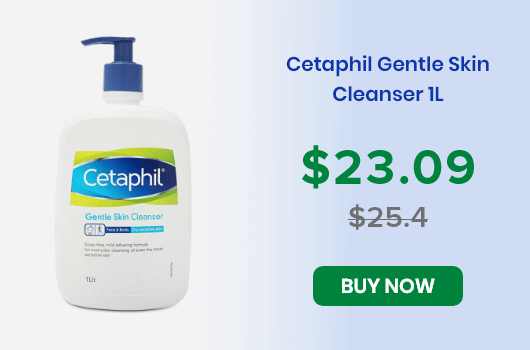 Keeping the skin clean is a must for preventing acne but constant usage of soaps and face washes can rob the skin of its natural moisture. Contrary to this, the Cetaphil Gentle Skin Cleanser contains a non-soap gentle formula. This helps the skin maintain its natural pH balance while keeping it protected from breakouts. It can be used with or without water and can also be used to remove light makeup from the face.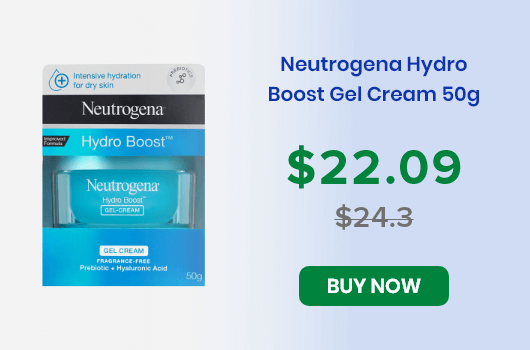 When it comes to choosing a moisturiser, a lot of consideration needs to be paid to the skin type. However, the Neutrogena Hydro Boost is one product that is suitable for all skin types making the skin soft and supple. This ensures that the oiliness of the skin is under control and the skin remains completely hydrated. The active ingredient used in this cream is hyaluronic acid which makes it absorbable and light on the skin.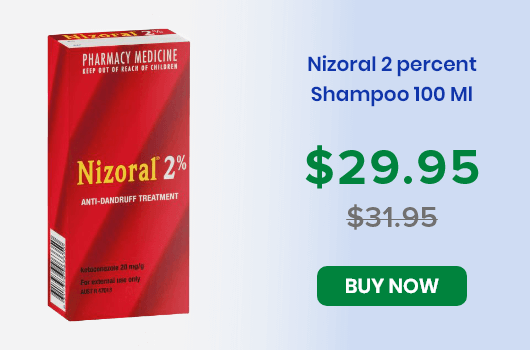 This might seem like an odd entry into the list but having a clean scalp is a must for treating acne. Dry scalp dandruff can become a big cause of acne as the flakes can easily block skin pores causing breakouts. Nizoral 2percent contains Ketoconazole which is a proven anti-fungal agent treating the fungus that causes dandruff. Nizoral can be used by adults and adolescents but should be avoided in the case of children under the age of 12 or those who are allergic to its ingredients.
Treating acne at its onset is a must to avoid any serious skin complications in the future. Not doing so may also lead to serious skin problems and scars that can lower the confidence of a person in a social setting. However, finding these products can be difficult when you need to look in different stores for them. Instead, you can simply use the services of an online medical store to get acne skin care products in Australia.
AMS Pharmacy is a trusted online pharmacy providing medicines at reasonable prices. We are an Australian medical supplier that offers zero-hassle delivery. Being an online pharmacy in Australia we have put in place the highest standards of quality check, getting you the most quality medical products and equipment along with an easy online consultation and prescription from doctors. Check out Australia online medical store to get the best deals on medicines and health equipment now.