With such difficult times pertaining, it becomes crucial to look after your health. It is essential to ensure the optimum immunity of yourselves to stay safe in such difficult times. Researchers say that coronavirus affects the worst, people with weak immunity, and those who are already suffering from a sort of illness.
To boost up the immunity and cure pre-ailments, it is advised to take some sort of supplements. Besides this, maintaining a healthy lifestyle, and ensuring proper eating habits will keep you in good health. However, taking precautions guided by the governments has to be followed without having a single doubt about it.
When it comes to taking health supplements, it is crucial to look for essential parameters such as brand reputation and sourced quality ingredients. Also, buying multivitamins by the best seller plays an important role.
There are multiple products available in the market. However, in this blog, you will get to know about the 15 best multivitamin products -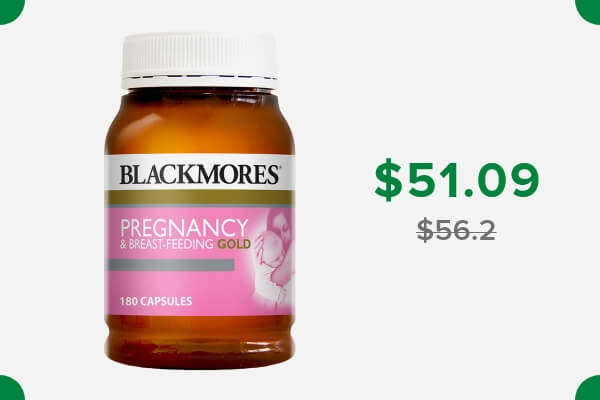 Staying safe and healthy for a pregnant woman or a new mom is way more important than anyone else. Expecting and new mommies have to be very careful in taking additional supplements that cater to their requirements of a daily dose of vitamins and nutrients. Blackmores pregnancy and breastfeeding tablets are one of the best multivitamins products when it comes to pre and postnatal care. It is formulated with twenty essential nutrients required for an expecting or new mommy. The combination of 20 primary ingredients includes folic acid, vitamin D3, and iodine. It also contains omega-3 DHA, which helps a baby's brain, eyesight, and nervous system develop. Blackmore's multivitamin tablets for expecting and breast-feeding adults should be taken in the form of two capsules per day or as prescribed by the gynecologists. It has to be stored in the temperature under 25 degrees celsius, away from direct sunlight.
Buy Blackmore's pregnancy and breastfeeding gold tablets from trusted medical supplies in Australia at $51.09.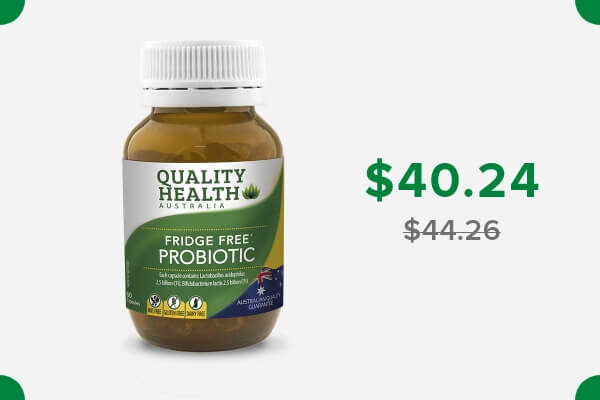 It is one of the most excellent probiotic supplements that helps in restoring the balance of good bacterias in the digestive system. Quality health fridge free probiotic also helps in getting rid of abdominal bloating and flatulence and maintaining a healthy bowel movement. A healthy digestive system will ultimately add up to a more robust immune system.
This needs to be taken at least within thirty minutes of eating or as prescribed by the doctor. Adults and children over twelve years of age can take one capsule daily. However, consulting a doctor before taking is of no harm.
Make sure you never take this capsule before eating anything or at an empty stomach. Don't overdo the intake.
You can buy vitamin supplements from an online medical store in Australia $40.24.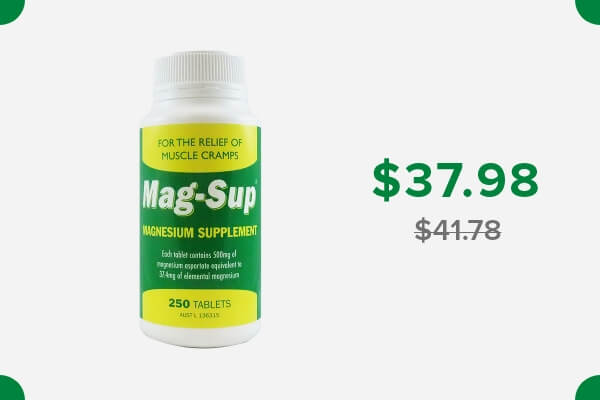 It is a high-end magnesium supplement that is usually taken to balance magnesium deficiency in an individual. Magnesium is an essential mineral that strengthens and improves the operation of nerves, muscles, bones, and heart. It acts as a defense warrior and leads your body towards productive health.
This could be given for pregnant ladies, before or after pregnancy to level up the multivitamin deficiency. Taking one tablet of this per day is considered wise. However, finding a doctor or practitioner is essential. Do not overdose.
Buy vitamin Supplements from Trusted Medical Supplies in Australia at $ 37.98.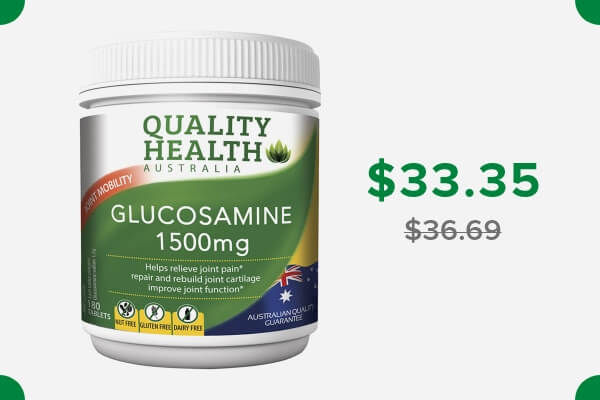 This multivitamin supplement is to be taken in case if you are facing any sort of joint pains. It also helps in getting rid of mild symptoms of osteoarthritis. Quality health glucosamine his enriched in sodium chloride that distances you away from joint pains.
It is advisable for adults to post food. You can take one tablet daily. However, getting it prescribed will reduce the risk of casualties. Seek guidance from your practitioner before giving it to children below twelve years of age. Don't eat this tablet before your meals or at an empty stomach.
Buy vitamin tablets from an online medical drugs supplier at $33.35.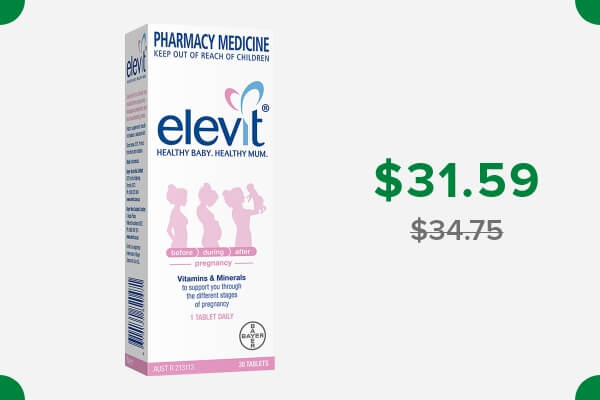 Elevit is a pregnancy, daily multivitamin supplement. It is developed and commercialized to extend a helping hand in the proper development of your baby since conception. It is rich in iodine and multivitamins. It helps in avoiding and eliminating iron deficiency in the baby.
It needs to be taken in the form of one tablet daily or as prescribes by the practitioner. Do not increase the dosage of Elevit without considering the doctor's opinion.
Buy top Multivitamins products from online medical stores at $31.59.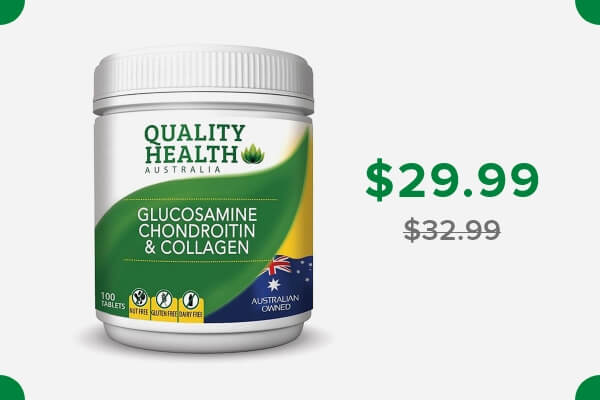 Quality health glucosamine, chondroitin, and collagen are made out of premium supplements from Australia. These three active ingredients of this tablet help you get rid of muscle pain, cartilage repairs, and connective tissues.
It has to be taken not more than two tablets per day. Increasing the dosage of this tablet might cause trouble. People with seafood allergies should not consume it.
The vitamins cost is $29.99. And you can get it from an online pharmacy in Australia.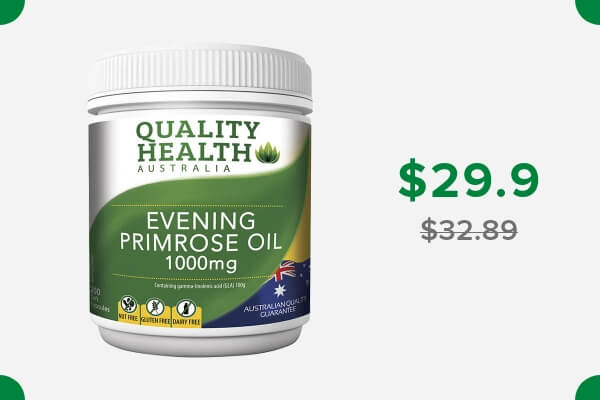 It is a rich source of Gamma-linolenic acid which is an essential source of omega-6 fatty acid which produces in a very less quantity naturally in the human body. This is prescribed majorly to women with PMS and the children who show symptoms of mild eczema.
The dosage of this multivitamin supplement has to be taken according to the prescription of the doctor.
You can buy vitamin tablets from an Online medical drug supplier at $29.9.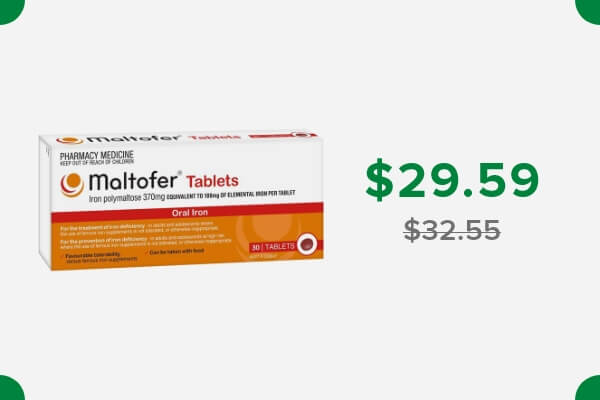 It is used to treat the deficiency of dietary iron. It is a clinically proven source of the required amount of iron to the body and improving immunity.
It has to be consumed one tablet on a daily basis with luke-warm water.
Buy vitamin Tablets at a discounted price of $29.59. From the best online medical supplier in Australia.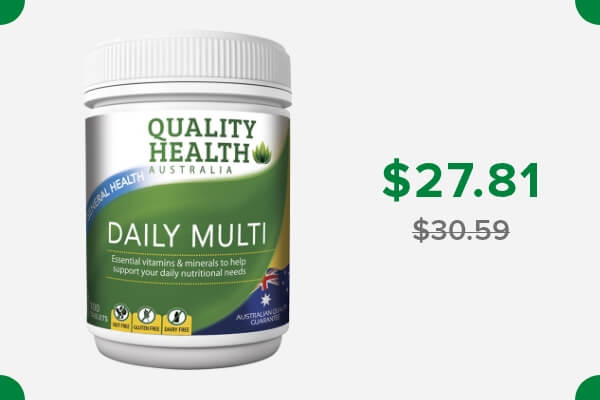 This is one of the Top Multivitamins products available in the market. It contains a mixture of thirteen essential vitamins and thirteen essential vitamins, which are vital to meet the daily multivitamin needs of a human adult.
These tablets are not a substitute for a balanced diet. And needs to be consumed as prescribed by the doctor. Pregnant women should not take these multivitamins tablets.
Buy vitamin Supplements from an online medical store in Australia at $27.81.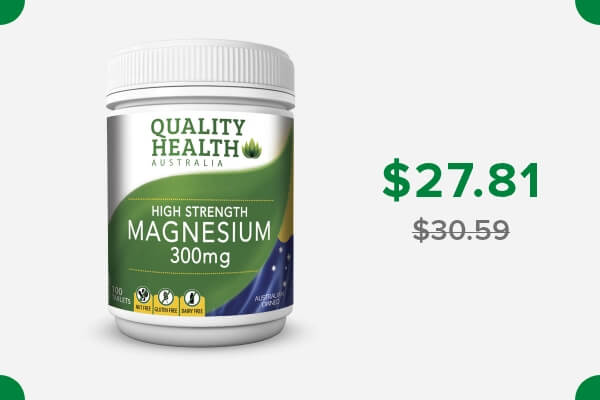 In case if you are facing any trouble in your muscles or experiencing any pain in your muscles, they are all set to help you out with it. It will also provide relief from the symptoms of mild osteoarthritis.
Adults are allowed to take one tablet daily, along with their meals. Overdosing, it will be hazardous for health.
Multivitamins Products Price at $27.81.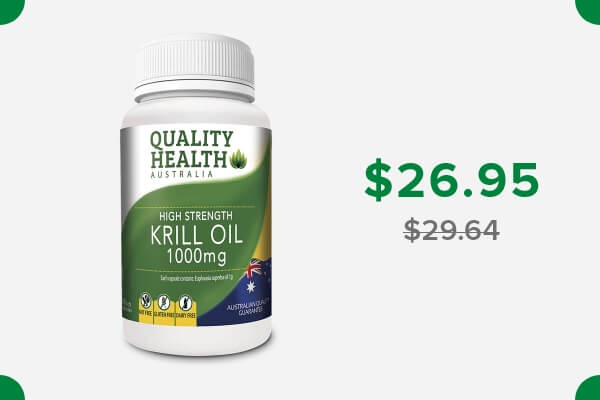 It contains omega-3 fatty acids which are very important for a healthy heart. Our body produces omega-3 fatty acids in very few quantities; hence the requirement of the same has to be compensated through additional supplements. It is also used to treat pain in joints. The consumption of health high strength krill oil will facilitate general well-being as well.
You can buy these capsules from an Online medical drug supplier at $26.95.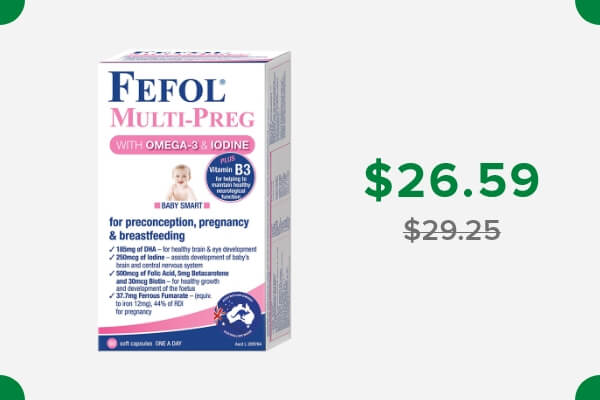 Iron and iodine are two crucial things that play a vital role in leading a healthy and safe pregnancy. Fefol multi is not only rich in these two ingredients but is also highly enriched in folic acids. It promotes health of both the expectant mother as well as the developing baby.
This can be taken before pregnancy to improve the chances of conception. Also, it can be used during the breastfeeding phase. The gynecologists should prescribe the dosage.
You can now buy Fefol multi-preg 60 capsules from Trusted Medical Supplies in Australia at $26.59.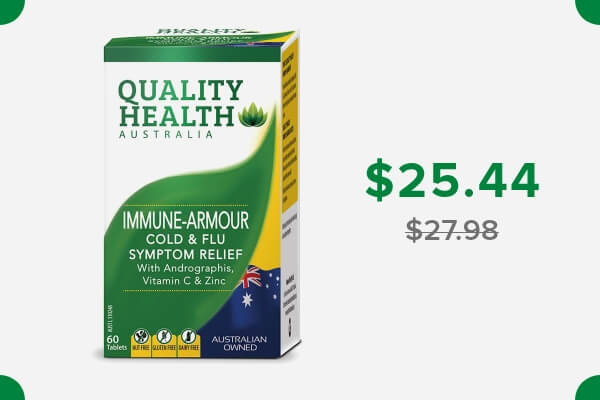 In such tough times of coronavirus outbreak, even the simplest of cold and flu scares us till death. This immunity booster can help you combat several symptoms of cold and flu-like sore throat, runny nose, sneezing, etc.
Consuming this tablet after getting a valid prescription from the physician is advisable.
Get this immunity-armour at $25.44. From online pharmacy in Australia.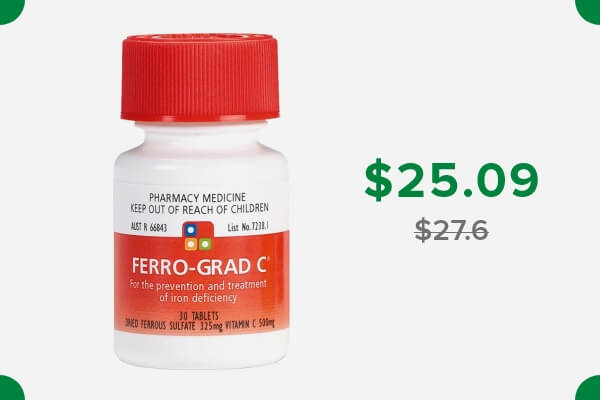 It is a type of supplement that releases an iron formula filled with vitamin C when it enters the human body. It helps individuals combating iron deficiency.
However, to monitor and regulate iron levels in your body, it is advisable to take Ferro-grad c under the guidance of a practitioner.
Australia's online medical drugs supplier will help you buy vitamin supplements at $25.09.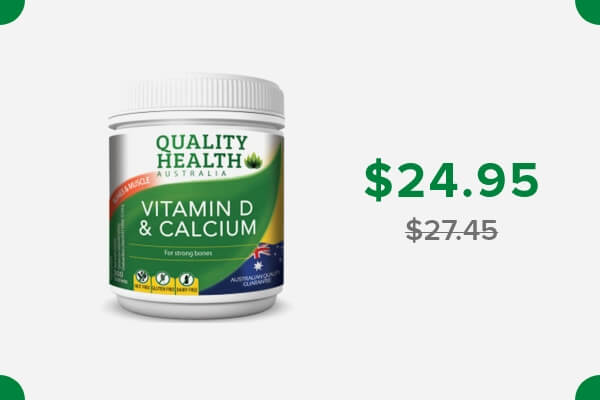 As per the common understanding, calcium and Vitamin D is crucial for healthy bones. Bones are an integral and essential part of the human body. To ensure its healthy being, it is vital to keep a constant check on your calcium and Vitamin D levels. These tablets will help in maintaining the healthy levels of both essential ingredients.
Taking with milk will have better results as compared to take with water.
You can now get your daily dose of calcium and vitamin D at just $24.95.
You can get all sorts of drugs, whether prescribed or non-prescribed, at AMSPharmacy. It is an undisputedly best online medical store in Australia.